Directions
Paseo Colorado
280 East Colorado Blvd.
Pasadena, CA 91101
Your browser is not compatible. Please upgrade to Internet Explorer 6, Firefox 2 or better
Get Directions
Enter your starting address and click Go.
Starting Address:
Public Transit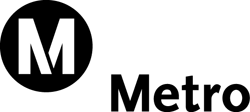 Metro provides Metro Bus or Metro Rail transportation to the Pasadena Memorial Park Station via the Metro Gold Line.

Visit the Metro Travel Information Kiosk at Paseo Colorado for transit information via a touch screen, internet-based kiosk system. The new Metro kiosk is located in the corridor by J.Jill and delivers direct and speedy access to transit, rail, carpool/vanpool, and real-time traffic information. It can produce a customized itinerary in minutes, and allows you to print information, including timetables, travel itineraries, and pass/token sales locations.

For more information about planning your trip to Paseo Colorado please visit the Metro trip planner at www.metro.net or call 1-(800) COMMUTE.